We are currently in the construction phase of a contemporary residence in Worcester County located in Central Massachusetts. The strong lines and geometries found in the architecture are enhanced by the details of the zinc roof and custom windows. The corner windows and glass detailing allow for spectacular views which connect the interior with the rolling site, bringing light and energy into the space. The quartzite site wall acts as an organizing element and compliments the warmth of the cedar shingles.
Every detail was uniquely designed with regard to the site and the client, which allowed our team to develop concepts that are accentuated in architectural, interior, and landscape elements.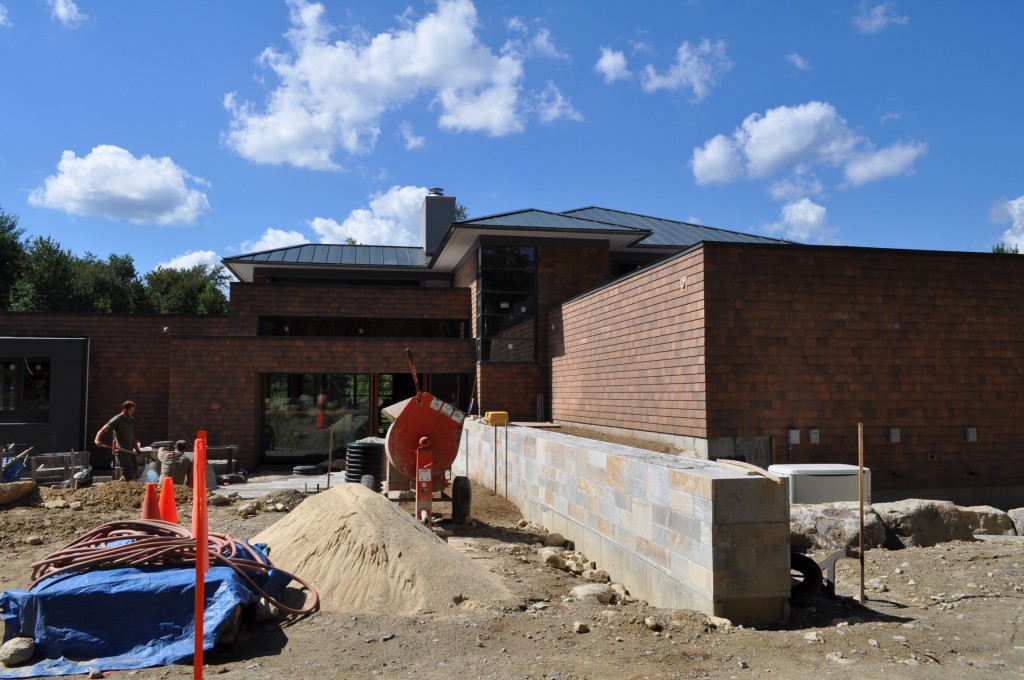 Below: Ron Aspero, Construction Manager and President of Shrewsbury Homes Inc.