On Monday June 16, 2014 we attended the Ground Breaking Ceremony for NEADS new client house and training facility. The sun was shining during the ceremony which was held on the recently cleared site on the Princeton campus. CEO Gerry DeRoche spoke about what this project means for NEADS' mission and how the new, fully accessible facility will benefit their clients and program. Gerry then introduced guest speaker Congressman Jim McGovern; inspired by his campus tour last year he introduced the Wounded Warrior Service Dog Act to the House of Representatives in the Summer of 2013.
Gerry introduced the architect and stated, "We interviewed nine architects who wanted to design their building, Bill was the only architect who wanted to design our building."
The project scope includes the renovation of the existing 2,200 square foot house along with our 4,130 square foot addition that will allow NEADS to expand their program, facilitating more clients and service dogs. The program includes a new living room, kitchen, 7 bedrooms, activity rooms, training space, meetings rooms, and support spaces. The tranquil landscape will include areas to gather as well as walking trails.
NEADS, National Education for Assistance Dog Services, is a non-profit organization who pair people with trained dogs that provide canine assistance. Many of NEADS' clients include disabled individuals and war veterans; the service dogs provide strong physical and emotional support, bringing their companion towards an independent lifestyle. We are grateful to work with a client like NEADS that posed interesting and eye opening design challenges. We look forward to bringing them through the construction process and are excited for NEADS to have a client house that will fully meet their program and needs!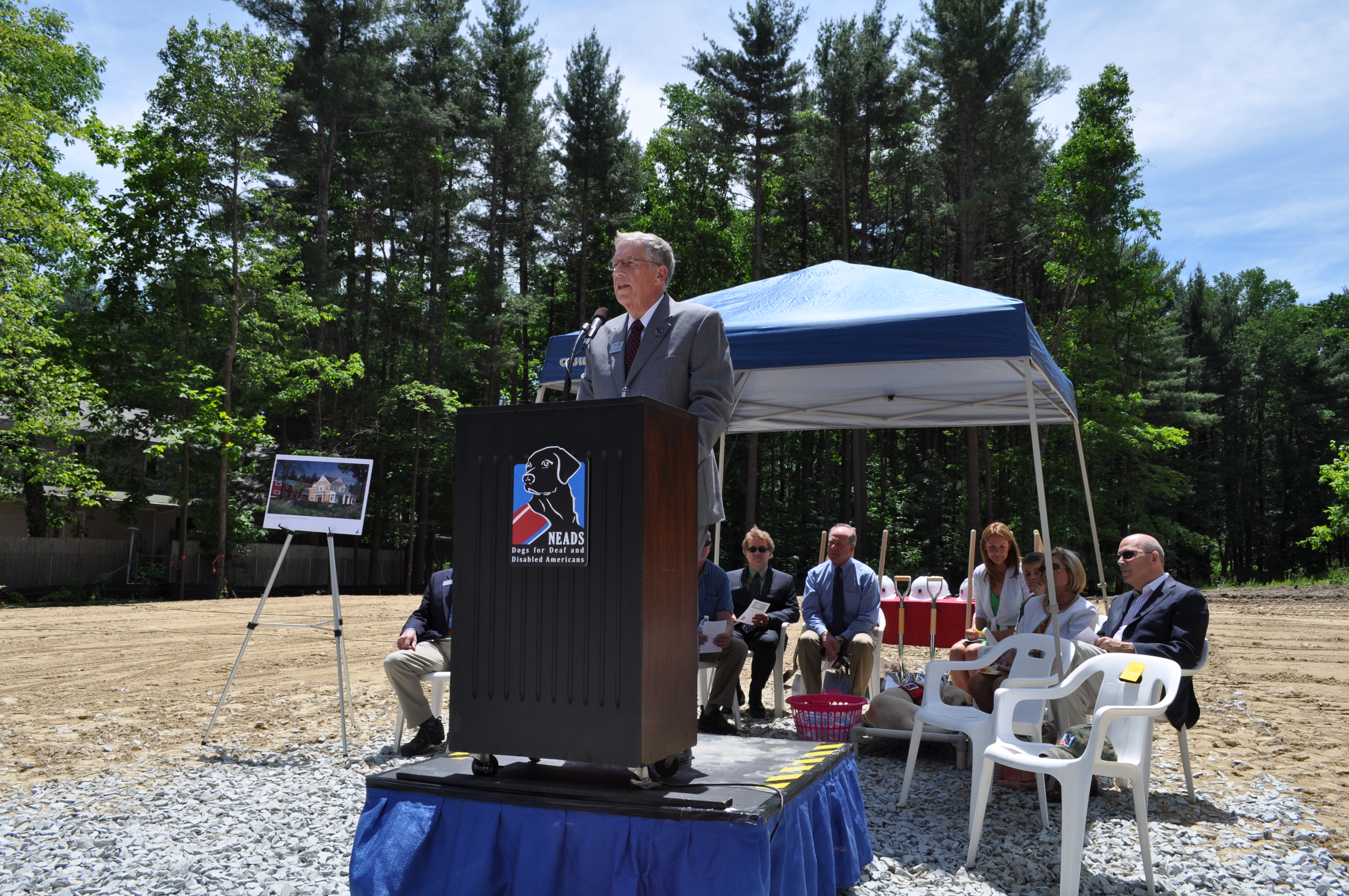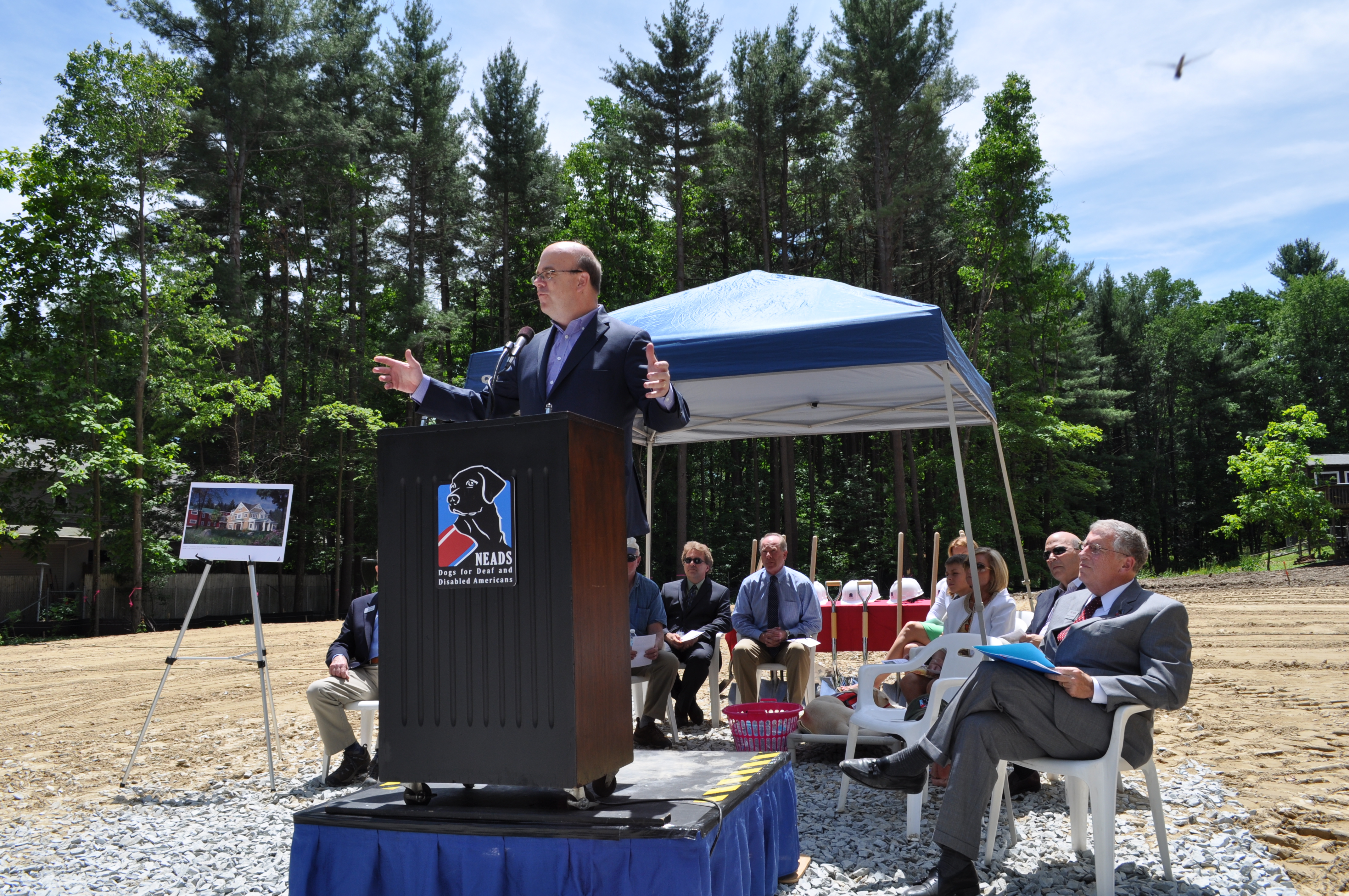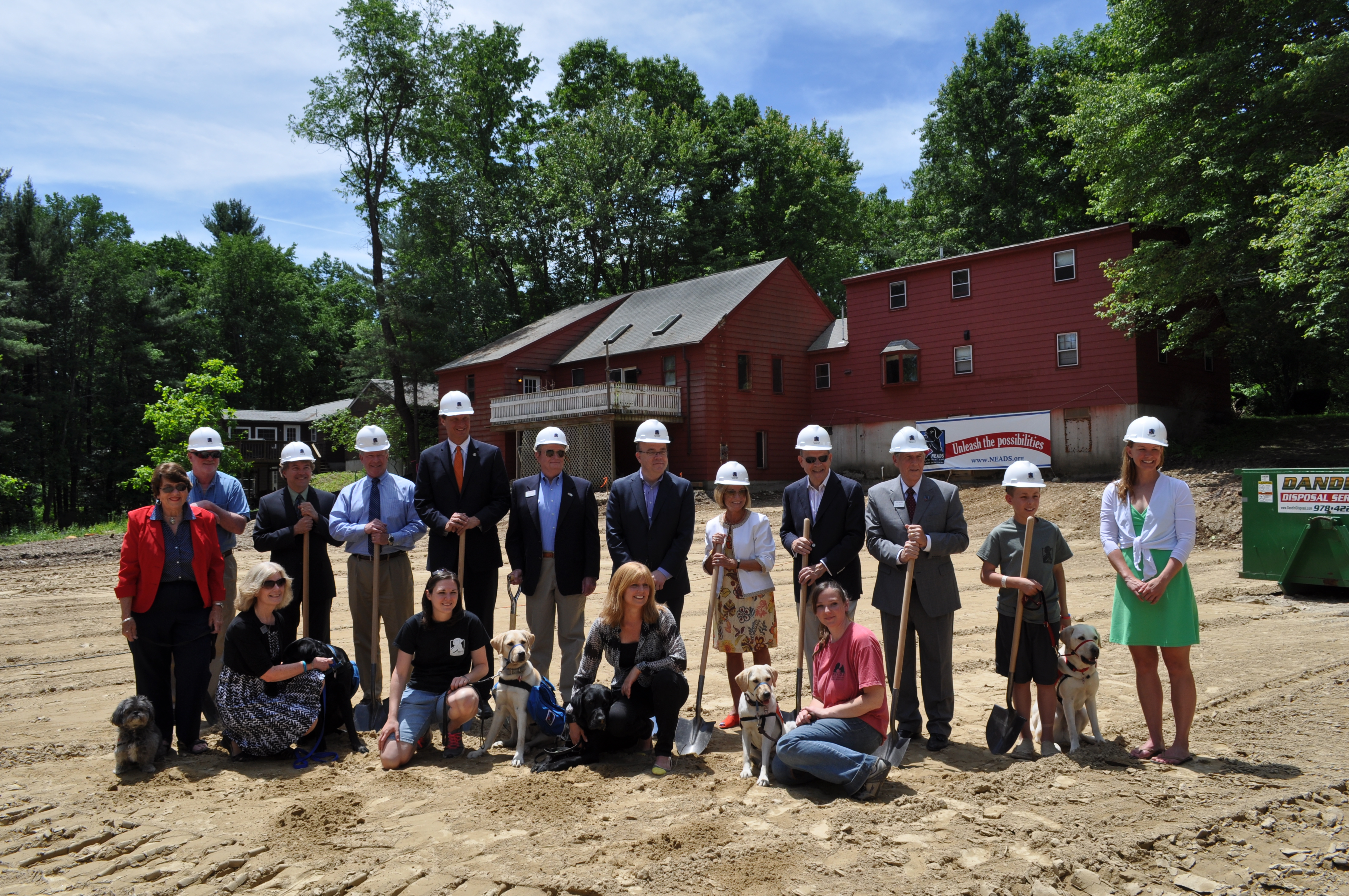 GC, and Congressman McGovern