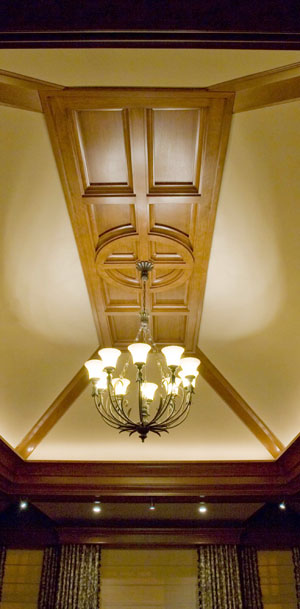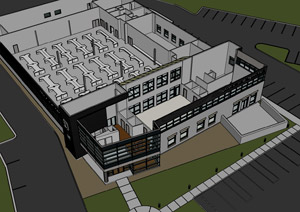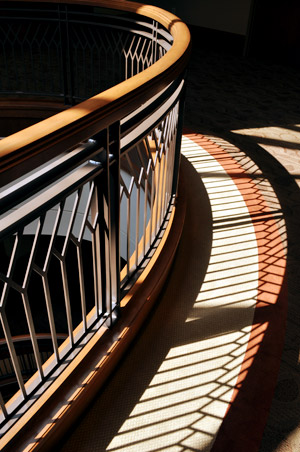 Testimonials
"The addition of the new Campus Center complex has transformed Leicester
into a vibrant community. Becker could not be more pleased with the result.
Bill designed a wonderfully integrated exterior connection, which included a new
courtyard concept…creating a far superior atmosphere for students and staff alike…In the end(it) was delivered
on time and on budget-somewhat of a novelty in the current environment."
Robert E. Johnson, Ph.D., President
David A. Ellis, Ph.D., Senior Vice President and CFO
---
"I would like to take this opportunity to thank you and your staff for devoting
the time necessary to complete this beautiful building. Without your companies help,
the Operations Center of Webster First Federal Credit Union could never have been
completed in such a timely fashion. With the short time frame given, as well as the
complexities of the technology and designs of this building, your company is living
proof that things can happen."
Michael N. Lussier, President/CEO
Webster First Federal Credit Union
---
"Now that our new 225,000 square foot building is completed and 100% on
line I would like to take this opportunity to thank you and your staff in making
this a very successful project for Atlas Box & Crating Company. We now have
over 350 people working in our world class facility in Sutton, MA. We get an
incredible amount of compliments from every customer we walk through.
I am extremely pleased with the outcome and attention to detail that was put
into the project to make it so successful. Your commitment and time spent on the
project is much appreciated and I look forward to working with you on any
future projects."
Arthur Mahassel, President/CEO
---
"Barbara and I want to thank you and your team for your vision and long hours of work
designing and supervising the building of our Wilson Language Training Center at Oxford.
We could not be happier with the results. Many people have said they can see we thought of everything and that the facility is perfect for our company's growing requirements.
"Your ideas and experience led us to complete the project efficiently and confidently. We
have had over 300 people tour the facility since last Friday, and everyone is amazed at the
grounds, building, and decor throughout. It may be the most photographed and admired
building in central Massachusetts for many years to come…. Thanks for making sure that we got the building we wanted!!"
Ed and Barbara Wilson, Owners
Wilson Language Training Corp.
---
"Linda and I just wanted to drop you a note to say how pleased we are with the work you did for us on our Ogunquit home. The unique challenges we faced with local zoning complexities, site restrictions, the shoreline overlay district limitations and the custom design we wanted were all overcome through your personal diligence. Your willingness to communicate directly with the town authorities and to do so with a collaborative approach made the permitting process much easier than I anticipated…… As you know the property has been in my family for over 40 years and it was important for me to rebuild the home into a place our kids and the next generations could enjoy as much as we have….thanks again for your hard work, listening and responsiveness. When we find our next project needing a lead architect's service, you will be our first call. ………Thank You."
Lee and Linda Howlett, Ogunquit, ME.
---
"We are now fully integrated into our new building. The facility turned out
perfect and has really allowed us to improve our product flow and production
efficiency. All the employees love the openness and high tech feel of the
entire building. I think we worked very well together during this project to create a
custom building that would fit our needs not only from a manufacturing
standpoint but also image and budget. The finished product is very
impressive and has really shocked many of our customers and visitors as
soon as they approach the building. We now portray the kind of high tech
professional image that a world class medical instrument company should
have. We appreciate all the long hours and detailed worked that you and your
team endured during the design and construction of this facility. We all
worked closely and seamlessly to produce a superior product on time and on
budget. I think we can all be proud of this highly successful project."
John Kingston, CEO
---
"Just a short note to express our thanks and gratitude for your
work and effort during build out of our facility. I don't believe we could
have done it without you. Thank You"
Roy Rector, COO Patriot Coatings
---
"Your room in our home is evolving into the most beautiful work of art! It's absolutely stunning! Everyone who walks into it is amazed, and asks who designed it. We are so grateful that you were able to turn our "situation" into such a wonderful resolution. We know that you had many, many difficult constraints to work with and are very impressed and amazed by the outcome."
Kouroubacalis Family, Topsfield, Ma.
---
"Just wanted to send you a note of thanks now that we have finally moved into our
new home. We very quickly recognized in the first few weeks of living here that it is
everything that we had hoped it would be. From our very first meeting a year and half
ago, we knew that you would do your best to assimilate all our initial ideas (and
limitations!) into a home that was perfect for liS ….and you did just that. Every time we
walk through our house, we are reminded of how cleverly you combined creativity with
sensibility. It's inner and exterior beauty are a testimony to your unique talents. I can't
tell you the number of times we have had visitors who have complimented your
designing skills. We also thoroughly appreciated your patience throughout all stages of
the project as well as your willingness to be involved during all parts of its construction.
It was reassuring to have you as our advocate at all times. I was also particularly
impressed by how synergistically you and our builder worked together. Anyhow, thank
you again for a job superbly done!"
Andre and Kristi Markarian