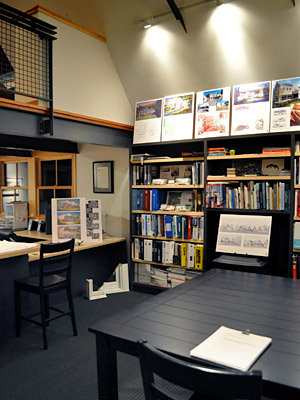 About Us
Fully Licensed Design Firm
The William J. Masiello design team has developed a respectable portfolio of architectural projects in Worcester, Massachusetts, Central Massachusetts, and throughout New England. Our history of master planning, architecture, and interior design projects are located in several states including South Carolina and Florida. Our portfolio includes academic, corporate, industrial, manufacturing, interior design, residential projects, building code analysis, feasibility studies and extensive master planning. We strive to integrate current building technology methods with principles of sustainability, energy efficiency, and green design to achieve maximum value of site and structure. We are a full service professional architectural design firm licensed in Massachusetts.
From the initial phase of planning and programming through construction we assist each client in developing a complete vision for a unique and sensible solution. Our designs are inspired by the context of the natural environment, local character, and the ability to exploit and embellish the unique attributes of the proposed building site. Each process is based on open communications and partnership between the owner, architect, engineers, and contractors. Project delivery methods include developing thorough construction design documents for general contract bidding and design-build relationships.
Our office is located ten minutes from Worcester, Massachusetts and less than an hour from Boston. Our projects often require us to travel outside of the state. The size of our office allows us to build client centered relationships with direct principal involvement throughout the duration of the project. Each commission receives the close personal attention that is required in order to achieve results which are efficient and successful. Client relationships are extremely important to us; we are proud to know that our clients recognize our value by contracting us for multiple projects spanning many years. The Masiello design team has created many memorable and carefully crafted building solutions. Please contact us in order to discuss your vision for the future.
Member Affiliations
AIA - American Institute of Architects
BSA - Boston Society of Architects, through CMAIA
USGBC - United States Green Building Council
National Trust for Historic Preservation
Principal Bio-William J. Masiello
During his 25 years of experience in the architectural design and construction industries, William J. Masiello, Principal AIA, has proven himself as an architect directly involved with award winning architectural designs, including Becker College Fuller Campus Center, Sophisticated Serenity (private residence), Worcester Technical High School, Quinsigamond Elementary School, and the ALL School. Since opening his own practice in 2002, Bill's diverse scope of projects has ranged from small homes to private commercial projects valued over 15 million dollars. Bill is a graduate of Boston Architectural College where he received prestigious awards including the Glassman Award Scholarship and BAC Scholarship.
Prior to working in the architecture field in 1988, Bill worked as a project manager at a family construction company, where he was part owner until 1997. His early creative contributions in the design-build construction field included projects like EL Harvey and Sons Corporate Offices, Goya Foods main distribution facility in Webster, MA, and various high-end home designs.
Bill enjoys the art of architectural rendering, performing music, hiking, building, and spending time with family and friends. Bill has involved much of his spare time fundraising for the New England Center for Children, a nationally recognized center for education and research of autistic children. At NECC, he has served as a member of the Board of Directors, Advisory Board, and the Aquatic Center Capitol Campaign Steering Committee.
For more information on Autism education, research, and adult services visit:
Autism Speaks: www.autismspeaks.org
Amego, Inc.: amegoinc.org
HMEA: hmea.org
The New England Center for Children: www.necc.org
Dr. Margaret Bauman M.D.: autismhighereducationfoundation.org